>

M&B Announces Rebranding
PRESS RELEASE : MONEYSWORTH & BEST ANNOUNCES REBRANDING
- Wednesday, April 17, 2019


Hello from the world of Moneysworth & Best Quality Shoe Care!
We have a very exciting announcement to share - we're rebranding!
Throughout the last 30+ years we've hit some amazing milestones. It's an exciting era for our company — our steady growth has brought new clients, new teammates, new products into the market and continues to drive the ongoing evolution of our company's brand.
With this development, we decided it is the perfect time to evaluate our company's brand to ensure we're in sync with both our tradition and future direction. After careful consideration, we created a new logo that best represents Moneysworth & Best with a more modern look. Here's a sneak peek of our new brand identity: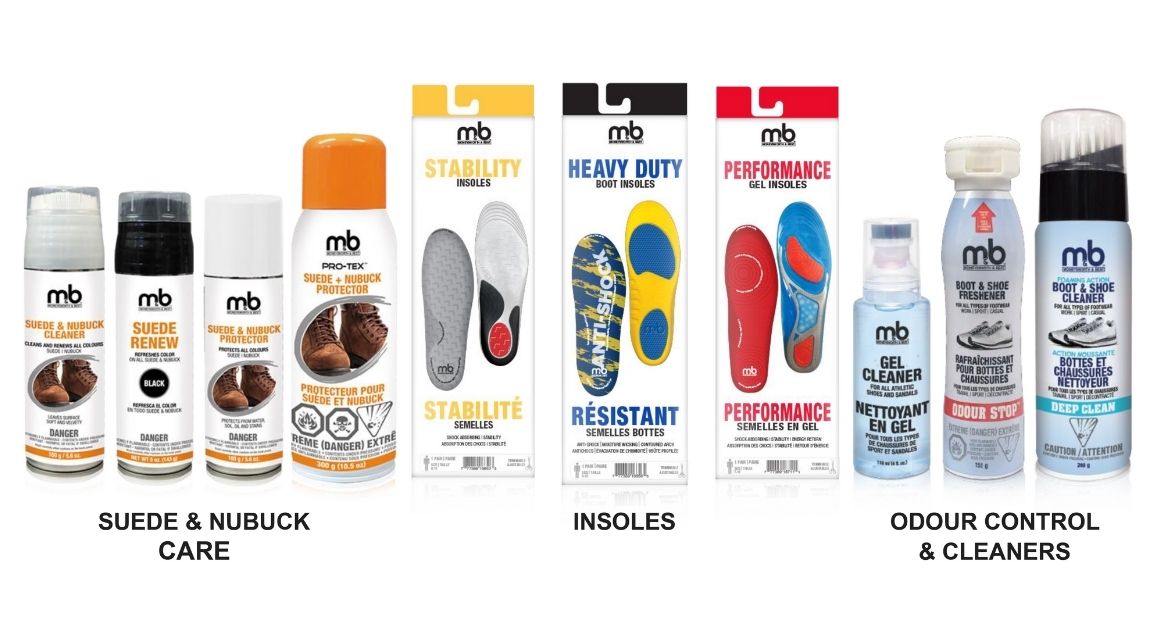 It is clean, simple, modern and subtly ties us back to our origin. Our new look looks great on shelves and we're excited to see it trickle into the market! You'll soon see this new logo on our website, social media platforms, marketing campaigns, and on all our products. This new look better compliments the evolution of our company throughout the years.
We're incredibly proud of the work that we do at M&B and are thankful for the commitment from our employees, franchisees, partnerships, and clients that have accompanied us in our growth since 1986. We owe this rebrand to all of you.
We encourage you to visit our new website and social media platforms to stay informed with all our updates. The shift to our new look will take time, and we are happy to offer support with marketing materials and customer assistance to ease our clients during the transition process. As always, if you have any questions, please don't hesitate to contact us.


Sincerely,

Moneysworth & Best Quality Shoe Care
Corporate Office
120 Midair Court, Brampton,
Ontario L6T 5V1, Canada
Phone: 905-790-0650
Fax: 905-458-2480
Web: www.mandb.ca
Email: info@mandb.ca